---
Price search results for Skratch Labs Anytime Hydration Drink Mix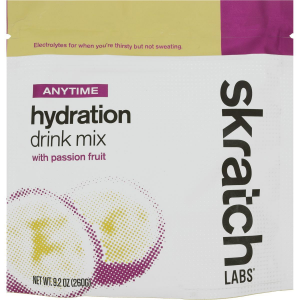 Skratch Labs Anytime Hydration Drink Mix
Skratch Labs creates a drink mix containing electrolytes for when you're thirsty--but not necessarily when that thirst is from a workout. The Anytime Hydration Mix is designed to help you maintain an optimal hydration levels whether that's at your work desk, traveling, or any time you are thirsty. The mix has just a hint of sweetness and, like Skratch's other products, it's only flavored with real fruit and doesn't contain artificial sweeteners, coloring agents or preservatives. Everything you want and nothing you don't need, which results in a refreshing and clean taste that you'll enjoy drinking. These drink mixes are non-GMO, gluten-free, dairy-free, vegan, and kosher.
Price: 12.50 from Backcountry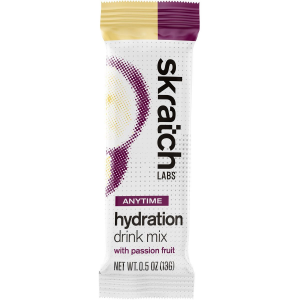 For over a decade now, Dr. Allen Lim has worked with professional cyclists to develop the very best in hydration solutions. The Anytime Hydration Mix is no exception. In fact, it is one of the most versatile drink mixes offered by Skratch Labs, perfect...
--- First things first: Skratch Labs didn't make the Hyper Hydration Drink Mix for casual training or everyday drinking. It's designed specifically for endurance athletes who find themselves coated in white crust after a race, hooked up to an IV, or otherwise...
---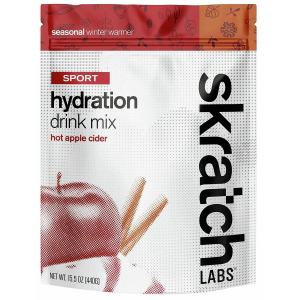 Scratch Lab's Sport Hydration Drink Mix was created to replace the electrolytes lost in sweat during activity using real fruit for flavor. This gives it a light taste that will have you going back for more without leading to an upset stomach. Scratch...
---
Related Items on eBay
Sorry, no results from eBay were found!
Related Items on Amazon
Formerly known as Daily Electrolyte mix - the Anytime Hydration Drink Mix is the same great product with a fresh new look. Helps you avoid starting workouts dehydrated which can cause headaches and dizziness. 20 servings per bag. Nutrition (per serving):...
---
Check out Skratch Labs new Sport Hydration Drink Mix with Oranges as well. 16 oz serving: 80Cal, 360mg of sodium, 40mg of potassium ~19 servings per 1 lb. bag. non-GMO, gluten free, dairy free, vegan, kosher, delicious. When you're active and perspiring,...
---
New and improved version of our original Exercise Hydration mix with 10% more electrolytes. New look, same great taste!. Hydrates faster than water alone with an optimal ratio of carbohydrates and sodium to replace exactly what you lose in sweat. 20 servings...
---
Gear Tacker Price Comparison Engine
Privacy Policy